Description
Porous Single-Crystalline Palladium Nanocrystals
Porous single-crystalline Pd nanocrystals provided by NanoSeedz™ are highly efficient, stable catalysts. They can be utilized in C-H activation catalysis reactions and cross-coupling reactions. The porous Pd nanocrystals therefore can be widely applied in carbon monoxide removal, bio-diesel production, fuel cell catalysis, photocatalytic water splitting into hydrogen, and fine chemistry catalysis.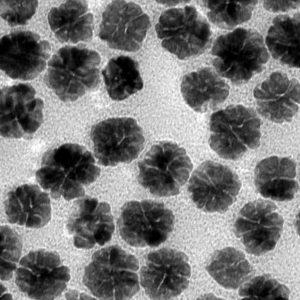 ---
Porous Single-Crystalline Palladium Nanocrystals

Diameter*:diameter of the porous Pd nanoparticles.
Porous particle size*: the average size of the small domains in the porous Pd nanoparticle.
Mass conc.*: The mass concentration of the noble metals.